It's that time of year again. Some call it Spring, others call it the season of the novella. It's the perfect time to buckle down and finish that short novel and then send it in to Viva La Novella.
Due to straitened funding we are only able to offer two author prizes this year, one to be determined by our guest-starring editor and the other by our own head honcho, our EiC, Alice Grundy. That means that competition will be even fiercer so write hard and get your entries in.
What's a novella? By our reckoning it's 20–50,000 words of solid narrative goodness.
What isn't a novella? Collected short stories are not novellas, they are short story collections. Also, we're sticking with fiction but that includes auto-fiction, semi-fictionalised life writing and any other narrative-based autoethnographic work you care to mention. We're open to all genres but also works that self-identify as anti-genre.
Why a novella? Because they are great. You don't need big word counts to communicate big ideas and you don't need eight hundred pages to tell a great story.
What's the prize? $1000 + print and digital publication with Seizure. Winners will have their manuscript carefully shepherded to publication by an editor and the Seizure team. The winning novellas will be designed with the usual Seizure flair and unleashed in digital and printed form in bookshops, on our website and ebook retailers.
Entries close 31st December, 2015. Terms and Conditions are on our submission portal or you can email someone AT seizureonline DOT com with any further questions.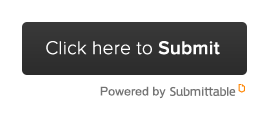 Good luck and happy writing.
This opportunity has been made possible by the support of IPEd and the NSW Society of Editors.